Last month, I started a new side project called Weekly 1to1 on Substack. It's a weekly newsletter aimed at helping digital marketers make the most out of their career growth.
Launching a newsleter on Substack: build in public series
TL;DR
Linkedin is more powerful than Twitter to get traffic as well as subscribers to the newsletter; especially outside my network.
Despite an average open rate of 65% and positive feedbacks about the content being published, the referral loop doesn't work yet.
---
Newsletter's launch
There are a lot of settings to fine tune before being actually able to run your newsletter. Settings are not mandatory but they help define your brand positionning such as welcome emails for free and paid subscribers, monetization options, newsletter design, etc.
I wanted to publish a first post as soon as possible so once the account got created on Substack, I fine tuned the settings and immediately publish a first post to give more context about the aim of the newsletter.
Then, the next day, on February 22nd, I published the very first post of the newsletter and use both Twitter and Linkedin to promote it.
Promotion on Twitter
Let's say it: it is hard AF to get visibility as well as engagement on Twitter now that you can pay for Twitter blue. So if you don't already have a big audience, there's no way to get visibility on your tweets.
I have +1K followers but wasn't used to tweet a lot until recently; trying to get visibility and engagement. A loosing game so far.
Plus, my followers mainly follow me thanks to Merci Larry so it didn't really make sense to directly promote my side project because this is not a topic my audience is interested in (at least, not directly).
So I decided to cover the launch of this new side project through a build in public series here on Merci Larry and this is how I was able to talk about it on Twitter:
So no visibility, no engagement and the timespace in which you can get those is very short. So Twitter didn't bring me neither referrals or subscribers.
I also created a dedicated Twitter account for the newsletter and quicky gave up: no visibility, no engagement and among all: too time consuming.
Promotion on Linkedin
I did the same on Linkedin, using the comments section to share both links: the first one leading here on the newsletter's GTM and the second one leading to Substack.
I immediately had more engagement (difficult to have less actually! 😂) and it helped me to get my 10 first subscribers!
Another good signal is that among my first 10 subscribers, I didn't personally know the majority of them. So it means that this post attracted subscribers outside my Linkedin network. A nice win so far.
First stats & learnings
The first learning I've got is that promoting my newsletter on Linkedin helped me to get traction during the first days:
I still decided not to use Linkedin anymore to promote it as I don't want to interfere with the promotion of Merci Larry (longest and most successful side project so far).
I publish a new post each Wednesday, which is why you see these peaks. The average open rate is 65.33%. It is encouraging; meaning that the audience is engaged and still interested by the topic they chose to subscribe to.
So far, in total, I've got 18 free subscribers and 2 paid subscribers. The growth curve was interesting directly after promoting it on Linkedin and then, it has faded away almost naturally: because no new promotion.
How do others do it?
There are plenty of examples easily accessible of Substack' authors sharing their stats about their newsletter growth. So far, I've seen three kinds of GTM strategy:
The hard way. People starting their newsletter from the ground up and publishing regularly during months until their content get noticed and shared by many. From there, the growth curve is exponential.
Promoting to an already engaged audience. The best example here is from Lenny Rachitsky, brilliantly running Lenny's newsletter. He wrote a super in-depth thread on Twitter covering his steps that took him from his first 100 subscribers to his current +350K subscribers.
Using an existing email database. Gergely Orosz is a good example here; he leads the #1 tech newsletter on Substack and started with 9K subscribers, imported from his blog. Another similar example below 👇
Among "traditional" posts, I tried to get more visibility through interviews. I first started with an interview initially published on Youtube by Fortune Magazine. I basically transcripted the interview just to test the idea itself and see if I could get more traffic by mentionning big names of the Silicon Valley. It didn't work. I then followed up the idea with another interview that didn't get traction either and I will test with a third interview soon. I don't think the idea is bad.
Overall, the current lack of growth seems to be related to the lack of promotion of the newsletter.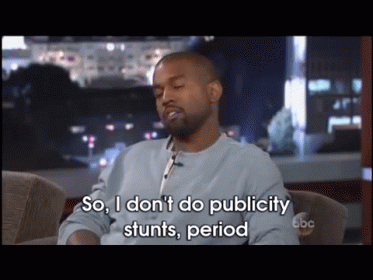 For now, I will continue to publish new posts every Wednesday and see how it goes. If you're curious about the type of content I publish, here's your ticket to Weekly 1to1.
Feel free to share your growth ideas as well as your Substack newsletter if you have one! 📥